Olive Hill – Volume 1 and Volume 2 – Watch the promotional video…2:24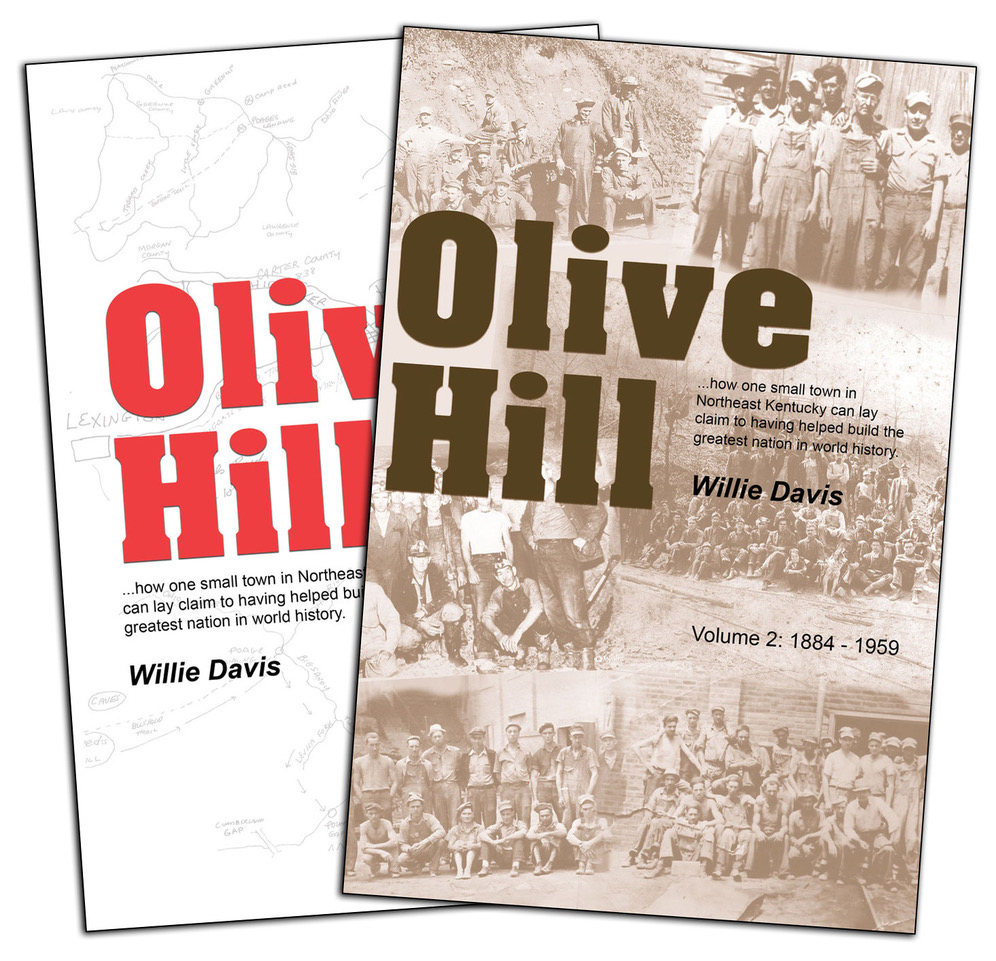 From Willie Davis… "Olive Hill, is a two-volume historical novel dedicated to anyone interested in Olive Hill, Kentucky – yesterday, today, or tomorrow. You have a storied past. Be proud of it."
Olive Hill, Volumes 1 and 2, follows the fictional Reed family from May, 1800 to June, 1959.
Olive Hill, Volume 1, was published in September. Volume 2 was just published in January. Both are available online, but autographed copies are available here at less cost.
Olive Hill Volume 1 and Volume 2 Overview.