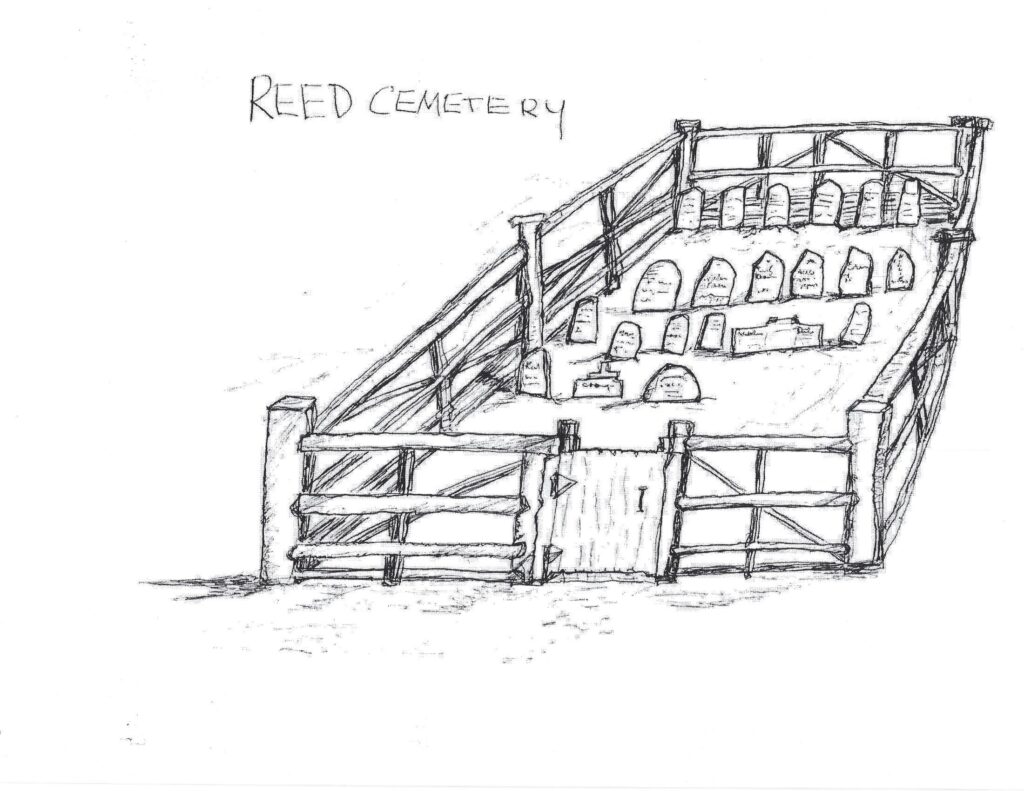 Olive Hill is a historical fiction novel that follows the Reed family from May, 1800 thru June, 1959. There are 339 fictional characters in the two volumes. The fictional names below are in alphabetical order. Bolded names are fictional characters that are buried in the fictional Reed Family Cemetery in Lawton.
William Allen; Albert Alludy; Jimmie Armstrong; Hector Ashby; Benjamin Ashford; Geneva Ashford; Clinton Attig; James Bagby; Wanda Barker; Wiley Bartee; Basil; Abigail Baxter; Thomas Baxter; Professor Bird; Martha Bise; Sherman Bise; Larrson Bjork; Elsa Bjork; Jake Boggs; Sam Bolman; William Bongurt; Pearl Botts; Ellen Brammer; Brister; Derrick Brothers; Levi Brown' Axel Brown; Ada Bruun; Karlh Bruun; Doctor Bryan; Clara Bucks; Kathleen Buell; Thomas Buell; Michael Buell; Michael Thomas Buell; Luke Burchett; Adam Burke; Jubal Carrol; Edna Carrol; Hanna Carson; Noah Carson; Henry Carver; Peter Caulkson; Gary Clark; Adara Charlene Reed Clark; Steven Gary Clark; Arthur Clark; Nancy Clay; George Clevenger; Sally Clevenger; Arlie Coleman; Zella Conn; I.W. Conn; Jabez Cook' Miss Cora; Frank Courter; James Courter; Lowell Cox; J.E. Crawford; William Arthur Crooks; Nathan Crowley; Mary Adkins Crum; Danny De Masi; Nedda De Masi; Jesse Dean; Pastor Dedeon; Henry Deskins; Silas Dietrich; Veka Dietrich; Arthur Dinges; Francis Dinges; Hobb Drake; Sarah Drake; Liam Duncan; Paul Earlinger; Sharon Earlinger; Kay Easterling; Amos Eden; J.C. Erwin; Harriet Evans; Wick Evans; Curley Fannin; Bishop Fingar; John Finney; William Flemint; Iris Fogel; Iram Fogel; Ivan Fogel; McArthur Fogel; Ilene Foggerty; Uriah Fraley; Bo Frayer; Joseph Frayer; Julia Kinner Frayer; Jeb Frazier; Jason French; William French; Harm Fultz; Francis Gamertsfelder; Moses Garvin; Lue Lusk Garvin; Orene Gee; Moosie Gee; William Gerr; Cyrus Gilbert; Jonathan Gilbert; Martin Gillum; Benjamin Glaser; Pastor Goins; James Gorden; Martha Greer; Sarah Greer; Matthew Gurick; Wesley Ham; Lillian Harbor; Morris Hardwick; Elmo Haskins; Hattie Hastings; James Hedges; Ezekiel Timothy Hester; J. Francis Himmel; Louisa Hindman; Irene Hoffler; Cecil Hoffman; Richard Hogan; David Hollis; Jonas Hord; Bishop Hounder; Hector Hudgins; Paul Huston; Emmitt Ingold; Ernest Ingold; Ruse Ison; Letha Webb Jackson; Henry Jackson; Elizabeth Reed Jackson; Paul Henry Jackson; Peter Alex Jackson; Edy Jackson; Francine Jackson; Ison Jackson; Darlene Jackson; Russell Jackson; Bobbie Jackson; Jac Jackson; Joseph (JoJacks) Jackson; Billy Janasek; William Janasek; Curtis Johnson; Reverend Johnson; Emrick Jones; Garreth (Gar) Jones; Glynis (Glyn) Jones; Murbel Jones; Jake Jones; Alice Ida Jones; Mabyn (Mabe) Jones; Jarvis Jones; Lemmie Newburg Jones; Bertha (Bertie) Lewis Jones; Ida Rose Fogel Jones; Rosa Fitch Jones; Daniel Kaiser; Bishop Kavanaugh; Emlin (Emmy) Jones Keeton; Socrates Keeton; Wert Keffer; Mary Keffer; Federica Keller; Buck Kelley; Gus Kidwell; Martha Kidwell; Marcus King; Arthur Knowleson; Nicholas Lang; Ezra Larimar; Zachariah Lee; Len; Tom Lewis Jarvy Litton; Sturgil Lynch; Emmett Maggard; John Manning; Elliot Marks; Robert Arthur Marshall; Joseph McCleese; Kallie McKenna; Flynn McKenna; V.P. Meadows; Guy Messer; Sharon Messer; Michael Messer; Alice Miller; William Miller; Abram Miller; Cornelius Mobley; James Moles; Wilson Moles; Celly Moles; Stuart Moles; America Morris; Daniel Mowry; Jacob Murphy; Jacob Myers; Jack Nicholas; John Nicholas; Lewis Nolte; Preston Oakley; Gabriela Ocampo; Magdalena Ocampo; Brayden O'Conner; Blair Offel; Grace O'Hare; Lewis Osborn; S. Paap; Thomas Deye Owings; Daniel Parsons; Alfred Patel; James Nelson Patterson; Hiram Patton; Cyrus Patton; Wayne Pearce; Hubert Pelfrey; Dyl Pennoyer; Louis Perry; Seth Perry; Marion Perry; Elizabeth Perry; Clyde Peters; Isaac Peterson; Jenny Peterson; Beth Hammonds Peterson; Lonnie Phillips; Elijah Pinson; Erica Pond; Emmett Poynter; Jimmie Price; Duncan Pridemore; David Rankin; Jean Rankin; John Rankin; Charles Reed; Samuel Reed; Noah Reed; Matthew Charles Reed; Naomi Julia Reed; Nellie Jones Reed; Joseph Robert Reed; Ezekiel Noah Reed; Newt Perry Reed; Billy Noah Reed; William Reed; John Reed; Gabriel Reed; Alexander Noah Reed; Raymond Simon Reed; Victoria Carson Reed; Julia Ann Frayer Reed; Adara Jones Reed; Sara Witten Reed; Hanna Pennington Reed; Mae Perry Reed; J.W. Reeves; Homer Reister; Harold Reuben; Thomas Rice; Walker Roberts; Joseph Roe; Howard Russell; Winifred Beth Walsh Russell; Ellen Salter; Edgar Sauer; Jonathan Sautter; William Sautter; Anna Sawyer; Robert Sawyer; Ida Saxton; Jacob Schmidt; Konrad Schmidt; Richard Seeker; Ham Seiver; Frederick Setter; J.D. Shay; Gene Shivel; Arley Shively; Jim Shute; Harold Simpson; Cyrus Skaggs; Benjamin Solomon; Estelle Solomon Myrtie Sparks; Louise Stamper; George Stevens; Captain Jack Stewart; Martin Stone; George Stone; Philip Strother; Edward Sturges; Lloyd Sturgill; Cora Beth Reed Sturgill; Wilbur Sublett; Edward Swanigan; Charlie Tackett; Peter (Cuffa) Tann; Elizabeth (Juba) Chavis Tann; Simon William Tappen; William Tappen; Simon Tappen; Beth Reed Tappen; Martha Soward Tappen; Zachary Taylor; Jack Terrytom Thacker; Paddy Thornton; Efirm Totter; John Tussey; Carl Vicas; Moses Vickers; Nathaniel Walsh; Victoria Elizabeth Tappen Walsh; Andrew Nathanial Walsh; Andrew Walsh; Mary Walsh; Sally Ward; Simon Ward; Inez Ward; Homer Webb; Ercel Webb; Bishop Weber; Noland Wells; Hiram Wells; James Wesley; Harrison Wheeler; Martha Wilging; Dorothy Wilson; Ab Womack;
Learn more about Volume 1. Contents. Excerpts. Illustrations. Reviews. Order Volume 1.