Olive Hill The Series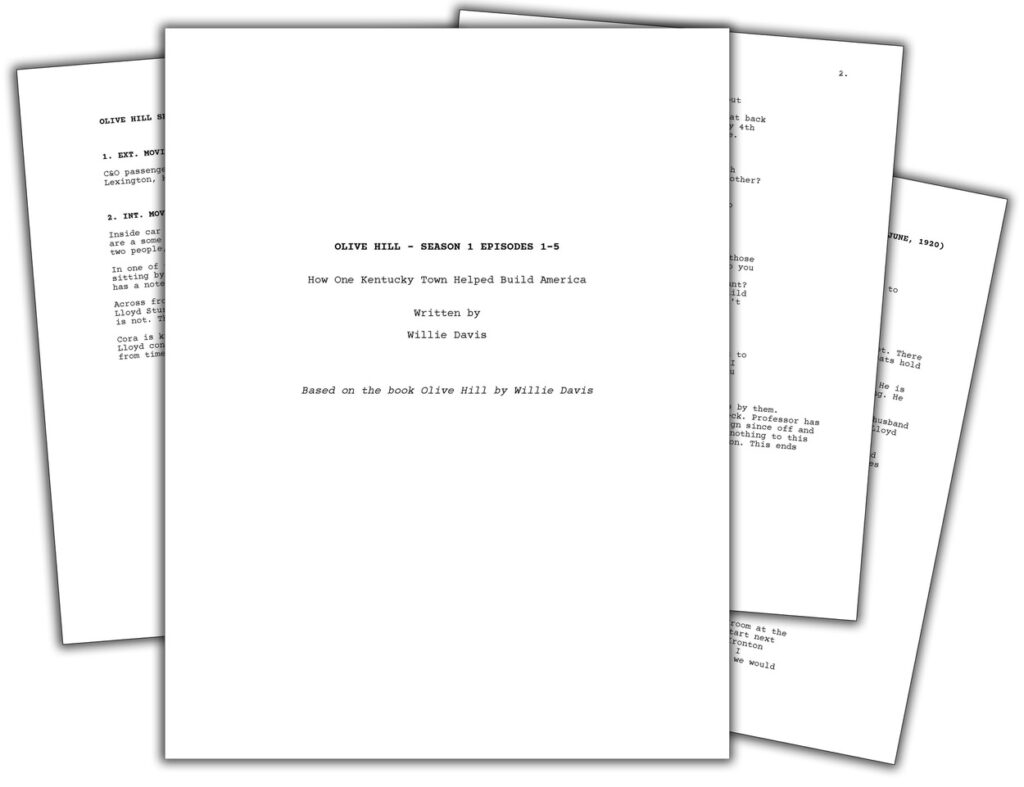 Olive Hill – The Series – Season 1 – Episodes 1-5
Yes, the Olive Hill (The Series) script is written.
Episodes 1-5 take place in June, 1920 in Olive Hill, KY.
Your favorite characters are there – Addy, Alex, Mae, Cora, Lloyd, Raymond Simon,…
New characters…Widow Greer, Bug, Professor Beck, Ira…
As the story opens Professor Beck is traveling on the C&O from Ashland to Olive Hill. He has been commissioned to do a study on the now famous Olive Hill District fireclay. He meets Cora and Lloyd who are going to Olive Hill for a family reunion. While Addy and Alex are awaiting the train's arrival, Alex encounters a young woman whom he doesn't recognize. In anger she scratches his face which sets off a series of events that take place over the next few weeks, including a surprising poker game at the Widow Greer's on Tick Ridge...
Would you like a copy of the script? No charge. Will gladly send you a PDF…just ask…